lol - the comments are priceless! http://gawker.com/unidentified-dong-dangler-hangs-up-hundreds-of-dildos-a-1717885294

Lots of pics at the link and info.

_______________________

A specter is haunting Portland—the specter of dildos.

According to Reuters, hundreds of "phallic sex toys" have recently started appearing on Rip City power lines, prompting numerous complaints to the city and several delightful Twitter posts.



Posts

: 143


Join date

: 2015-04-28



There ain't nothin' as queer as folk.
Rio is old fashioned; they'1re still string up pairs of shoes here.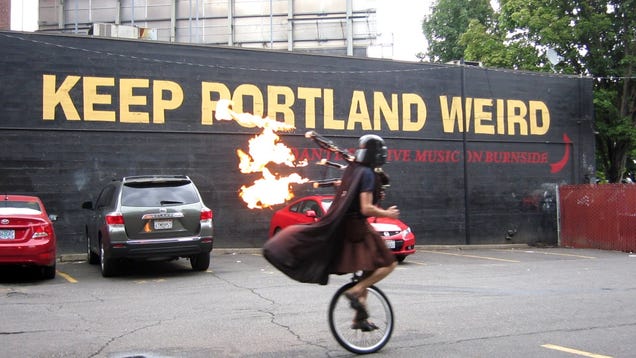 Jody Three Moons


Hudson Hongo
7/14/15 10:05pm

These hundreds of dildos hanging around Portland are meant to represent the hundreds of dildos hanging around Portland.


I'm embarrassed for Portland.
There's some kids with way too much time on their hands!



Posts

: 409


Join date

: 2015-03-28



Well, Portland does have a lot, I mean a lot, of hot single women over thirty.

This doesn't surprise me at all.





Posts

: 13


Join date

: 2015-07-26



Your Mom wrote:hey, welcome furries
Thanks, you're forum looks cool. Lot of different topics, good for the mind to soak in.



Posts

: 13


Join date

: 2015-07-26



Again, thanks.
I'd like to think that I offer a smorgasbord of ideas. My main motivation is to offer a platform for free and unfettered speech, where all and sundry can say whatever they wish without fear of censorship.

I haven't seen you anywhere but COP. but irrespective of where you've posted  before, you are most welcome at Your Mom's place.


Similar topics
---
Permissions in this forum:
You
cannot
reply to topics in this forum